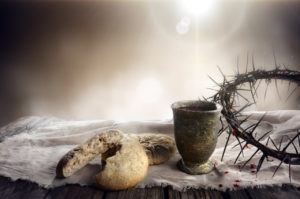 I don't write many blogs under my own name anymore. I can, however, guarantee that I write many blogs. Has attribution been a "buzzword" in the recent past in the auto industry? Of course. Some would say that attribution is bulls**t. Others swear by it. The fact remains that there is literally only ONE QUESTION THAT MATTERS TO DEALERS:
"How is this going to sell me more cars?"
If you're a vendor, you've undoubtedly heard this question countless times when making your sales pitches. If you're a dealer, you've undoubtedly asked this question many times.
The facts are as follows:
Consumers are navigating and researching on multiple sites in the car-buying journey.
There is not ONE – any ONE – vendor that can claim full responsibility for a "sale," no matter what journey the consumer made. If that vendor exists, all others would be gone.
These facts are indisputable. They have been verified, researched and "shouted from the mountains" to death by everyone from NADA, Google, Facebook, Twitter, social media platforms, marketing experts and many automotive-industry companies.
If dealers didn't "care" about the ability to align their marketing spend with their revenue, "attribution" in the automotive industry would be a non-issue. Seriously. Attribution was a concern for dealers when "attribution" wasn't even a word that was thrust in their faces by vendors!
Attribution – as a buzzword – in the automotive industry only means two things:
What marketing investments are helping me sell cars… and
How much influence are they in doing so?
Everyone is so freaking stuck on this whole word "attribution" that they fail to see the REAL question that companies are attempting to answer for dealers… the whole reason a technology industry (and companies like Clarivoy, Transparency, etc.) appeared or that huge companies jumped on the "attribution" bandwagon with their own solutions or the fact that there is a whole automotive industry CONFERENCE about analytics and attribution…
Everyone is jumping on the "attribution" train. Google, Facebook, Urban Science, Semcasting, etc. etc. Do you think these companies are investing in technologies, software, resources and training because it's NOT important to their clients (i.e. car dealers)?
Sure, vendors have been providing reports for years to dealers showing how wonderful they are performing. There are plenty of attribution models to choose from and, for the most part, vendors are going to choose the one that makes them look the best. Hey, I get it. It's business. I also don't think vendors are purposefully fudging results. They're just choosing the metrics that make them look best in order to retain clients.
IT'S NO DIFFERENT THAN A DEALER DOING A FOURSQUARE TO MAXIMIZE PROFIT ON A CAR DEAL!!
Except… in this case, the car dealer is writing the check.
So, who is stupid?
Google? They just introduced Google Attribution 360.
Facebook? They just rolled out their own attribution platform, Facebook Journeys.
Or is it Cox Automotive (AutoTrader)? They just launched their own attribution software?
What about companies like Semcasting? They recently acquired Transparency AI – an attribution company.
I could keep going…
The only reason any of these companies would invest/create these solutions is by demand. Clients want to know, and they need to provide a solution. The Holy Grail for their clients. The mystical, ever elusive answer to the question dealers have been searching for since marketing started. Is this (insert product here) helping me sell more cars?
There are many companies that still want to illustrate a linear attribution model to their clients…
Client engaged -> We got involved -> A sale was made
And if that's enough to satisfy a dealer. So be it. The fact remains that chances are REALLY REALLY good that the customer just didn't jump on the Internet, immediately find that specific widget/website conversion form/display ad/retargeting ad/Facebook ad/Twitter ad OR ANY OTHER ADVERTISING MESSAGE VIA ANY MEDIUM and simply converted and purchased. It doesn't happen in any other industry and it certainly doesn't happen in automotive!!
Dealers… stop letting vendors fool you into thinking "they" sold a car for you. We both know that they didn't sell anything. They may have provided an opportunity… or contributed to providing one… but YOU sold the car.
You want real attribution? You have to do work. Yeah, it sucks. I hated Algebra and math but, you know what? If you want to make money, you might have to use it.
This is how.
MEASURE YOUR MARKETING SPEND VS. RETURN ON INVESTMENT BEFORE YOU BRING ON A VENDOR!
How does that help? Instead of hearing metrics like these:
Impressions
Click-throughs
Conversions
Leads
Referrals
Heard your Radio ad
Saw you on TV
Liked the big blow-up gorilla on the roof
The wavy tube-man caught my attention
I happened to be in the auto mall
And any other nonsense you can think of….
Try doing THIS for a change:
Figure out what you're already doing. What is your current leads/closing ratio, retention rate, service traffic, etc. Make THAT your benchmark. Whatever metric is important to YOU. Create a spreadsheet (yeah, I know, manual work sucks.) Do it anyways! Do you want to know what's working or not? I mean, we're only talking about money in the 5-6-7 digits, right?
Then, make your new vendor accountable (and performing towards) THAT benchmark. The one YOU set. Not the one they are trying to reach. Not the report they want to give you. Because, in the end, this is the only benchmark that matters:
DID THEY MOVE THE NEEDLE??
If, after a period of time (I would suggest at least 90 days – unless they're shady… but if they're shady then you didn't do enough research in advance so…), they don't move that needle and improve on the benchmarks you set in advance, get rid of them!
Can attribution software/technology be of use to you, as a dealer? YES! But only if you know what you are trying to accomplish, the benchmarks you have already set and the goals you are trying to reach… THEN, being able to use the data you have in combination with the data from your attribution software/service to actually make decisions and adjustments to optimize your marketing spend to achieve more ROI.
ATTRIBUTION may be a new word to the industry – and a current buzzword – but it's ABSOLUTELY everything a dealer has ever cared about!
"HOW IS MY MARKETING INVESTMENT SELLING ME MORE CARS!"
I highly doubt that there are any dealers/dealer marketing professionals that would argue with that sentiment.
Any vendor that tells you that they are the end-all, be-all and that they are the straight line between the consumer and sales is either ignorant, unknowledgeable or lying to you.
And for the vendors… If you don't believe in "attribution," you are misguided. EVERY DEALER wants to know if the money they are spending with you is well spent. If you don't believe that, you are foolish. Be arrogant. Be "we rock and can make you a lot of money," throw all of the memes, quotes and success stories around. All that matters in the end is can you prove it? Sure, you may be able to say X customer converted on my form, came in and bought a car but that DOESN'T MEAN THAT YOU WERE THE ONLY REASON!! Kudos for providing your dealer client with value but don't, for a second, believe that you were the ONLY reason that client ended up buying from that dealership.
Consumers are hopping around the Internet searching for information like the Easter Bunny hiding eggs. There is no doubting that. If any vendor tells you that they aren't and that their solution is the only reason for the sale, RUN AWAY!
The bottom line is that there are technologies and services that do a better job at attracting, engaging and converting consumers – and those lead to increased sales. Those are the companies that will shine, gain attention and which progressive dealers will take a shot with.
And those are the vendors you want to invest your money in. Stop worrying about and thinking about the word "attribution" as a buzzword and start thinking about it as you ALWAYS HAVE! Is my investment making me more money!
If you keep guessing whether your marketing spend is actually working without really knowing or trying to find out. If you keep relying on the multitude of reports from vendors using different metrics. If you keep just "doing what everyone else is."
Eventually. You. Will. Lose.
/end rant / #CARSTRONG