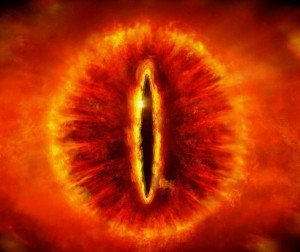 Just like in the blockbuster series "The Lord of the Rings", the Eye of Mordor is always open. Until now, its focus has been on larger battles and more interesting things. Then a Hobbit found a golden ring and slipped it on his finger. And the Eye started paying attention to this little being that had avoided the Eye's gaze… until now.
The intersection of advertising, marketing, and compliance is not easy to navigate. It seems as if each week, rulings are being rendered from one of the myriad of regulatory bodies making it more difficult for dealers to know what they should – and should not – be doing in regards to social media in order to stay compliant. In an effort to bring clarity to an increasingly confusing and misunderstood topic, I sat down with Jim Radogna, the president of Dealer Compliance Consultants, to get some answers.
Arnold Tijerina: I believe dealers aren't vigilant enough ensuring that social media performed on behalf of the dealership meets the same compliance rules and standards that all of their other advertising requires. It's sort of like an afterthought to them. What are your thoughts?
Jim Radogna: Very true. First, many dealers aren't aware that advertising regulations apply to social media every bit as much as traditional media. Advertising regulations don't go away despite the fact that social media tends to be a low-key, casual type of communication. In fact, The FTC recently updated its document Dot Com Disclosures: Information About Online Advertising. The primary focus of the publication, which was first issued in 2000, is to inform advertisers that consumer protection laws and the requirement to provide clear and conspicuous disclosures applies to the online world in addition to the offline world.
So in a nutshell, if inventory is posted or prices/payments are quoted on social media it's likely that the posts will be deemed to be advertisements and will be subject to state and federal disclosure and truth in advertising regulations. Lack of space is no excuse either. Even if you're advertising on Twitter and are limited to 140 characters, you must include a clear link to any necessary disclosures.
Next, even if the dealer is aware of these facts, it's likely that dealership employees and/or vendors posting to social media do not have the same level of awareness.
AT: I've interacted with some dealers who operate under strict compliance conformity across all advertising – including social media – and others that don't feel the need to adhere to the same rules when it comes to Facebook, Twitter, Pinterest, etc. It certainly wouldn't seem to be unreasonable to assume that most dealers know compliance rules for their advertising. Why do you think they view social media differently?
JR: Until recently, virtually all enforcement actions for non-compliant advertising have been focused on traditional media, so this is a brand new area. In my experience, most dealers have a limited understanding of what constitutes "advertising" in the eyes of the powers that be. When dealers place an ad in the local newspaper, on the radio or TV, it's pretty evident to them that they're advertising and that they need to be diligent in following state and local compliance guidelines. But they don't tend to think of social media as formal "advertising" because their intention isn't to advertise their products and services on the social networks as much as to engage with customers, brand themselves and showcase their inventory. It really is an innocent mistake in many instances. The problem is that any time they mention prices, payments, interest rates, or the availability of financing etc. – anywhere – certain disclosure requirements are triggered.
So, a dealer or ad agency that is diligent about being compliant in their advertising may have their attorneys or a compliance consultant, like myself, review every one of their ads, mailers, TV commercials, and radio spots before publication, but not even think about having their social media posts reviewed because they simply don't realize that these are considered "advertising".
Another area where dealers are vulnerable on social media is transfer from traditional media. Here are a few examples: The dealer may have a full page print ad in their local paper that is fully compliant, but when they post a reduced-size pdf of the ad on Facebook, all of a sudden the fully-legible and compliant disclosure on the bottom of the newspaper ad is now unreadable. Instead of being 10-point type, it's now 4-point type because of the size reduction. Another example is the TV commercial that's posted on YouTube and shared on the social networks. Again, the disclosure on the bottom of the screen may be easily readable on TV but becomes indecipherable on a computer or mobile device.
AT: A recent FTC ruling regarding personal bias disclosure across all social media platforms seems to have lead some dealers into believing that simply adding a notation that the content is an "Ad" or "Sponsored" – whether in the ad or with the use of hashtags such as #ad and/or #sponsored – is enough to be compliant. To my knowledge, while the FTC ruling is certainly applicable when it comes to employees sharing dealership offers and specials on their personal social networks, it doesn't negate obligation by the dealer to add necessary disclaimers. Do you agree? 
JR: Absolutely. Dealers may face liability if employees use social media to promote their employer's services or products without disclosing the employment relationship. The FTC requires the disclosure of all "material connections." These connections can be any relationship that could affect the credibility a consumer gives to statements, such as an employment or business relationship. So if employees, friends, family or vendors post on a dealer's behalf, they should clearly disclose any relationship they have with the company. It's all about transparency and full disclosure.
AT: As social media use by dealers grow, what are the most important things that dealers should be aware of in regards to how they use social media? 
JR: There are a number of legal considerations that every company should be aware of when establishing their social media policies and procedures, such as social media use in employment decisions; posting of online reviews, testimonials and endorsements; 'fake' and paid-for reviews; advertising on social media; potential overtime claims; harassment, discrimination and defamation claims; copyright and privacy issues.
AT: Should dealers be concerned by how their employee's use social media and, if so, how do you recommend that dealerships protect themselves and/or decrease liability in this regard?
JR: It's important for dealers to craft a social media policy that's both practical and legally defensible. They can protect themselves by insisting that participants in their social media programs comply with the law and training them how to do it. The FTC specifically says these steps may limit potential liability and will be considered in any prosecution. According to FTC guidelines, "The Commission agrees that the establishment of appropriate procedures would warrant consideration in its decision as to whether law enforcement action would be an appropriate use of agency resources. The Commission is not aware of any instance in which an enforcement action was brought against a company for the actions of a single 'rogue' employee who violated established company policy that adequately covered the conduct in question."
AT: The FTC has been increasing the attention it is paying to business and social media and has recently been vocal about their intentions to enforce compliance regardless of where the advertisement resides specifically mentioning social media. How do you believe this increased action and attention by the FTC will affect dealers in the future in regards to social media? 
JR: What's become abundantly clear through recent federal and state advertising enforcement actions against dealers is that regulators are trolling through the digital world to find dealer violations. For instance, the FTC has cited many ads recently from websites and YouTube. It stands to reason that social networks are their next logical target. Let's face it, it's far easier for regulators to perform digital searches for violations than to read countless newspaper ads or listen to radio commercials.
My suggestion is to train every employee and every vendor that posts to the dealer's social networks or may post on the dealer's behalf on their own networks. Next, constantly audit all posts, either internally or by utilizing a qualified professional, to ensure compliance. Dealers are ultimately responsible the actions of their employees and any vendors they hire.
AT: Thank you, Jim. I appreciate your taking the time to help bring more clarity about this topic to dealers.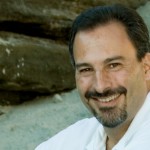 Before founding Dealer Compliance Consultants, Jim Radogna developed a strong background in dealership operations, having spent over 15 years in dealership management. His experience includes working in diversified roles including sales manager, F&I director, general manager, and training director. In addition, he served as compliance officer for a large auto group, where he developed and integrated a comprehensive compliance program. Being well-versed in all aspects of dealership operations, Jim and his team have used their knowledge and industry experience to develop unique, no-nonsense compliance and reputation management solutions for automobile dealerships of all sizes. These programs are designed to not only protect dealerships from liability but also greatly enhance the company's reputation, increase profitability through consistent processes, and increase customer satisfaction and retention.
Jim is a sought-after speaker and frequent contributor to several automotive industry publications including Dealer Magazine, WardsAuto, Auto Dealer Monthly, DrivingSales Dealership Innovation Guide, AutoSuccess, and F&I Magazine.