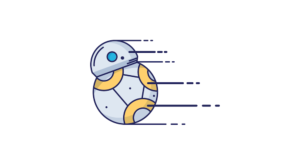 Since the opening of the first car dealership, dealers have been looking for ways to connect with car buyers. Manufacturers assisted in driving interest in their brands by consumers but it was up to the dealer to get the customer to choose them. The natural way to attract business was to follow the historical retail model – low prices. It wasn't all that long ago when consumers who were planning on car shopping would await the weekend newspaper to see what sales were going on and then to plan their weekend of visiting car dealerships. Technology has increasingly offered consumers more information and less of a need to visit multiple dealerships. On the other hand, these same advancements in technology have been providing dealers with better ways in which to connect with consumers as well as to measure the success of the interactions.
I'm sure many of you remember the days in which prospects were rotated through flip files of 3 x 5 index cards for follow up. Leads were faxed to dealerships and sourcing rotated between billboard, television and radio if any sourcing was done at all. There weren't many ways to get an incoming communication from a customer other than via phone or e-mail. Then Al Gore invented the Internet and things changed quickly. CRMs and ILMs allowed dealerships to keep better track of all customers and communications with them. Third-party listing services and lead providers popped up like Jack-in- the Boxes. Computers on salespeople's desks became more commonplace. New ways of connecting with, and marketing to, consumers appeared, and dealers were presented with tools which allowed them to communicate with their customers more efficiently. Just because you have a tool, however, isn't a guarantee of success. If the tools aren't used properly, they become extraneous and irrelevant.
Let's take a journey into a galaxy not so far away (as in right now) and see if we can't find our way to the Force using a few of the tools that were developed and how dealers can use them to increase engagement.
Chat– Consumers like instant information. When chat capabilities appeared on the scene at dealerships, they opened up a whole new way for consumers to engage with dealerships. Chat appealed to consumers because it offered a safe way for them to get information from dealerships without necessarily giving up theirs. If handled properly, it gave dealers a way to engage consumers and build rapport. Chat brought dealers a way that went beyond simply receiving a typical Internet lead and allowed them to engage a customer live immediately. Of course, just like any other tool, dealers had to manage it properly for it to be effective. Today's chat providers have evolved to offer dealers better analytics and data about the consumer than ever before yet the same perils of mismanaging chat continue today. Consumers who are choosing chat as the way in which they want to communicate with dealers aren't willing to wait. If a chat isn't answered within 5 seconds of the consumer initiating it, the consumer will typically close the chat window and move on to the next dealer. Dealers who choose to self-manage their chat capabilities should make sure that they have a dedicated person who is always available – perhaps a BDC agent. If they don't have the resources, they can opt for the many managed chat services available to ensure that they don't miss out on any opportunities or ruin the customer's experience. How your dealership interacts with customers when they first to interact with you will dictate how they perceive you.
Text Messages– Smartphones have developed into an extension of most people and text messaging has become so popular that most cellular plans allow unlimited usage of this feature. Millenials are more likely to answer a text message than they are to answer their phones nowadays (through studies in less than 3 minutes). Text messages also allow people to communicate in a relatively unobtrusive manner. People can respond immediately, if they choose to, whether they are at work, in a meeting or wait until a more appropriate time. Dealers are finding innovative ways in which to use text messaging in their sales and service processes that allow consumers to engage with them in a more efficient manner. There are some perils, however, involved when dealers venture outside normal (opted-in text) communications and into the realm of marketing and dealers should ensure that they know the relevant laws and regulations for doing so not only for the dealership but also how their salespeople are using text messages from their own cell phones. Text messages can be a very effective way of communicating with consumers whether it is used as a method of first contact, information, appointment setting or follow-up.
Video– The ease and low cost of using video in dealerships has offered dealers a way in which to engage with consumers beyond a simple text-based e-mail manner. It has enabled dealers to transform themselves away from simply being another generic e-mail into becoming a real person. Videos are now being used for everything from responses in e-mails including video intro, "Why Buy from Us," video walkarounds, VDP content (vehicle merchandising) and even real-time live streaming communication through Facetime and other services. Videos can be a very powerful way in which to communicate and are simple to create and use. Personalized videos, in particular provide that VIP feeling to consumers who are impressed that a salesperson took the time to film a video just for them whether it is one that introduces the salesperson, the vehicle inquired about or both. Video offers a level of engagement that transcends any in which have been previously available and virtually look their customers in the eyes.
Social Media– The mass adoption of social media has presented dealers with ways in which to engage consumers that no other medium in our history has ever been able. Not too long ago, dealers had the opportunity to engage with audiences and push relevant content to them for no cost other than a little time and energy. As social media platforms have evolved, became public and sought to monetize, that reach decreased unless dealers were willing to run effective ads and spend money. The true value in social media, however, still exists and it is still available. While businesses' pages reach may have dropped, the power of word-of-mouth – even virtually – to connect with your consumers and penetrate their networks has not. Dealers who learn how to leverage their customers to gain exposure to the customer's networks with their help will experience invaluable exposure. In the same manner that a referral or positive online review works, so can social media if used properly.
These are just some of the tools available to dealers. Consumers are increasingly demanding – and expecting – businesses to have presences and be accessible wherever the consumer chooses to engage with them. Some of these technologies have even been combined, by technology companies, to create services which merge the above – like social media ads and text messaging as one example.
Nobody knows what the future will bring. Perhaps we'll soon be filming holograms of cars or doing virtual sales pitches similar to how Princess Leia pleaded for Obi-Wan Kenobi's help in Star Wars. All I can tell you for sure is that, in the movie called reality, Obi-Wan isn't a dealer's only hope.
There are many opportunities and technologies available for dealers to use to engage with customers and for customers to engage with them. Consumers are moving forward and embracing these technologies. Dealers who keep up with trends, make themselves available and engage consumers in the way in which they want to be engaged, will find that they are able to capture more interest, retain more customers and make more sales.