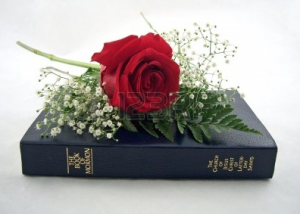 "…there is only one thing in the world worse than being talked about, and that is not being talked about." – Oscar Wilde, The Picture of Dorian Gray
In 1890, Oscar Wilde wrote this quote in his classic book "The Picture of Dorian Gray". The character, Lord Henry, says this to a painter when the painter expresses his desire not to show a painting. While this certainly wasn't the beginning, one could say that this quote perfectly expresses the desire of most businesses and is just as true today as it was 124 years ago.
The goal of any business is simple: to be talked about. This includes all areas of public interaction including advertising, promotion, publicity, public relations, social media and reputation management. A story that illustrates a few of these involves the circus and an elephant.
"If the circus is coming to town and you paint a sign saying "Circus Coming to the Fairground this Saturday," that's advertising. If you put a sign on the back of an elephant and walk it into town, that's promotion. If the elephant walks through the mayor's flower bed, that's publicity… and if you get the mayor to laugh about it, that's public relations."
To bring that story current, you could add:
As people start talking about the elephant trampling the rose garden, that's social media. And, by apologizing and repairing the flowerbed of the mayor, that's reputation management.
No matter which area illustrated above you are discussing, the goal is to get people talking about you. Sometimes, what they are saying is unflattering. In these cases, you have two choices, to address the issue or to embrace it. Most experts in publicity, public relations, social media and reputation management would advise that you address the problem in one way or another. Sometimes that involves telling your side of the story publicly. Sometimes it involves making the issue right for your customer. And sometimes it involves embracing it and finding opportunities.
When the creators of South Park released their uber-popular musical, "The Book of Mormon", the Mormon Church had several options. They could raise a big fuss about it that probably would have assisted the musical itself in achieving more buzz and publicity. Instead, initially, they chose to essentially ignore it. In a great article by an Episcopal priest, she described how the Mormon Church, when confronted with the popularity the show had achieved, made the decision to use the show as a means of proselytizing. Missionaries began handing out books and pamphlets in front of the theaters. The Church itself began advertising in the actual playbills. And what they found was that theatre-goers were interested in learning more. Certainly the musical itself mocks their religion but they believe that it doesn't matter which path a person takes to embrace their beliefs.
The Mormon Church realized that this musical attracted people that were more than likely not Mormon and didn't understand their religion. Rather than sitting by idly and being the butt of this musical "joke", they saw this as an opportunity to educate theater-goers and spread their message. And it worked. According to the article "street contacting" is one of the "traditional ways for missionaries to reach potential converts." This practice is challenging and they might only give out a few copies of their Scriptures each day. When a couple of missionaries chose to hand out Scriptures in front of a theatre showing the musical, however, they gave out an entire box of books in under an hour.
Just as in Oscar Wilde's famous quote, the Church discovered that having people talking about you is better than not having them talk about you.
In their story, after the elephant tramples the mayor's rose garden, rather than trying to explain to everyone why the elephant was bad, they shared the beauty of rose gardens.
And more people stopped to smell the roses.