It's Valentine's Day 2023. Today, a now-former NFL quarterback was released by the Las Vegas Raiders. He was released because tomorrow $40.4 million of his contract would be guaranteed. I don't own an NFL team nor have I ever worked for the NFL or any of its teams (although I have worked for a professional sports team… kudos if you can guess.) The point is, while I do NOT think Derek Carr is having the wonderful Valentine's Day that he anticipated, he just had a pretty crappy one.
I've been in a similar situation (although not anywhere near the tune of $40 million,) and it still sucked. Derek Carr is, for the moment, unemployed. Hopefully, he managed his money well. He will, most likely, get picked up by another NFL team BUT, I highly doubt, it will be to the tune of $40m much less guaranteed.
I learned the hard way. Don't put faith in everyone. Do your thing. Do it great. Work hard. Do what you like… and love. Put your faith in yourself and your higher power, not in others.
If you do these things, you will be successful. And the $40m won't matter.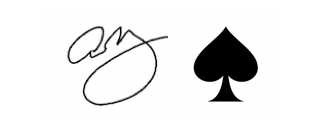 Comments
comments