I've visited Disneyland many times. As an Annual Passholder, it was close to my house and a great place to get my (at the time) two-year old, out of the house for a spell. Even if we didn't go on any rides, the ambience, energy and magic that attracts and maintains brand loyalty and excitement for Disney captured her mind and heart. Even to this day, now as an almost 11-year old, when asked what she wants to do in the future, her answer is to work for Disney. She literally studies, consumes and wants to be knowledgeable in everything Disney. In her words, if she wants to work there, she needs to know everything about Disney, all the movies and everything.
In 2008, we visited Disneyland. On that visit, I captured a magical moment. And it didn't belong to me.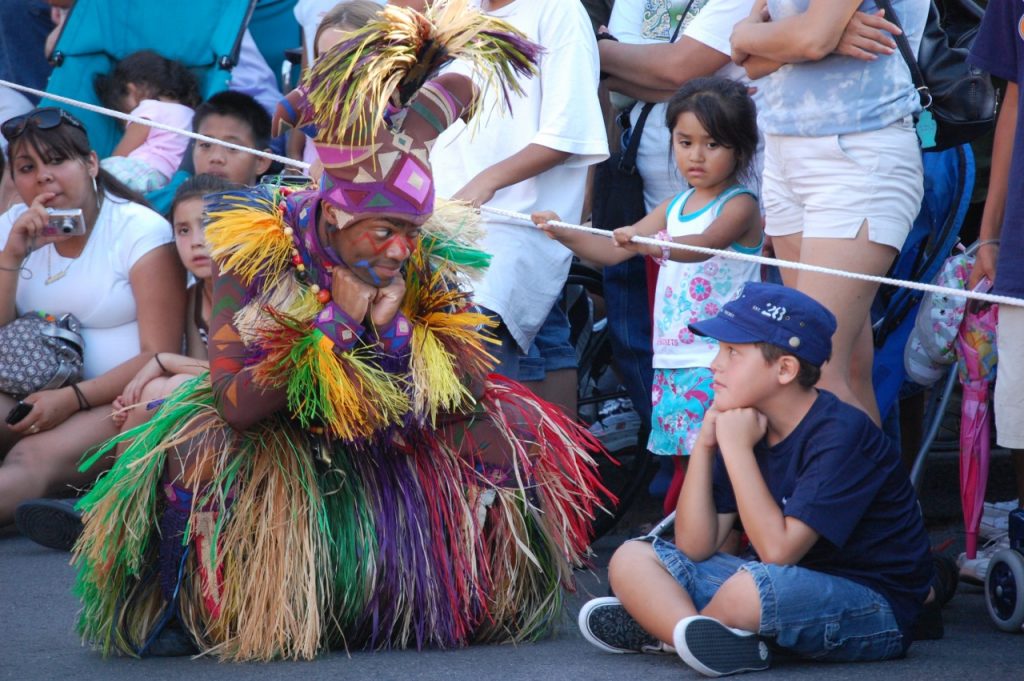 As I took this picture, I started making up stories in my head. This young boy had probably been sitting for upwards of almost 2 hours with his family in order to get that front row spot for the parade. It was probably hot (it was SoCal in June). And he was probably bored out of his mind wishing that he was on a ride rather than sitting on concrete.
Being a little older now since that picture was taken (by 9 years) and a little wiser to the fact that everything at Disney is by design, the picture has morphed in my mind into a Disney success story. I've read the book "Disney U" by Doug Lipp (which I recommend) and I also attended the first Disney Institute Customer Experience Summit in 2016 (which I also recommend). As I now reflect on the things I have learned from both Lipp's book and the Disney Institute, I believe this Cast Member recognized the same things I did and, in his own way, attempted to bring happiness, joy, some personalization and what I would like to think is a smile beginning to form on that young boy's face during that parade.
And while I have no photographic evidence of that smile, I can tell you that this Cast Member's actions did, indeed, produce a smile… my own.
I have hundreds, if not thousands, of pictures at Disney properties including Disneyland, Disney World, Disney Cruise Lines and the Disney Institute Customer Experience Summit. This, however, will always be my favorite, as I believe it encapsulates all the "keys" that Disney trains its employees to embrace and it illustrates action on those philosophies making them more than just words… gives them life, if you will… and shows that it's not just about teaching employees your business beliefs but having them also embrace and act upon them.
I have to admit, however, that I lied in the title. Even though this moment didn't happen to me, it was my magical Disney moment. And that's why I will always be a Disney fan.
Comments
comments