A little out of my normal posts but I was inspired today to share two stories that have made me a lifelong fan of Garth Brooks.
First story: Garth, when asked why his tickets all cost the same no matter where they are, said that he never wanted a little kid sitting in the nosebleed sections to point at the floor seats and ask "Daddy, why aren't we sitting down there?" and have the little kid's dad have to answer "Because we can't afford them, son."
Second story: When I was about 20 (early 90s), I was living in Texas and Garth Brooks (who was already wildly popular) came to have a show at Texas Stadium. The first show sold out in a minute. Then he added a second one. Sold out in minutes. Repeat. Repeat. Repeat. Repeat. After 6 consecutive sell-out shows, Garth came on the radio (yeah, we still listened to those) and said that he did not want the scalpers to have all of the tickets and force his fans to pay out the nose so he added a seventh show and said that it was FREE! No ticket required. First ~65,000 people that showed up got in. All of this so that his fans could see him (and probably screwed a bunch of scalpers in the process.)
Now he is one of the best-selling artists of all times. Has released more records that hit diamond status (9) than the Beatles (6) and, as far as units sold, is ahead of Elvis Presley and second only to the Beatles.
Lesson: Take care of the people who take care of you.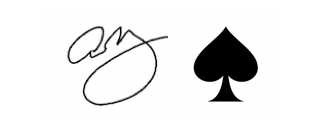 Comments
comments